Serving Orange, Riverside & San Bernardino Counties
951.734.5922 or 866.488.PEST
We are a Child & Pet Friendly
Pest Control Company
RESIDENTIAL PEST CONTROL
Our Residential Service Is Child & Pet Friendly Solutions.
WE ARE TERMITE EXPERTS
Termite Professionals Who Get The Job Done
Commercial Pest Control
We Offer Complete Commercial and Industrial Pest Control Programs
Termites wreak havoc on our homes and can cause thousands of dollars in damage to our homes and structures.
Our staff is never too busy to answer questions and educate the home or business owner on the process. Read-More
Allied's residential maintenance control is backed up by our 100% satisfaction guarantee. We believe in the quality and effectiveness of our pest control solutions.
We understand that protecting your home from unwanted pests is not always just a one-time event, but in many cases an on-going battle.
Your business is your reputation. Let Allied Pest Control keep your business reputation free on those annoying unwanted pests.
Our highly trained technicians are aware of the importance of what people think of you and your business. Read-More
Allied Pest Control
proud member of
951.734.5922 or 866.488.PEST
TERMITE CONTROL
INITIAL TERMITE CONTROL SERVICE
*$50 Off Termite Treatment / Repair
Cannot be applied to services already completed
This coupon is NOT to be used in conjunction with any other offer and is valid for new customers only.
Limit one per customer.
Expires 2/29/21
​
>PLEASE MENTION THIS COUPON WHEN CONTACTING US<
Serving Orange, Riverside & San Bernardino Counties
951.734.5922 or 866.488.PEST
Everyone is super friendly! Nancy went out of her way to make sure I was serviced well. The Prices are fair, great choice!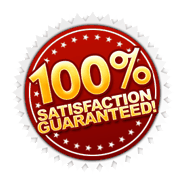 Allied Pest Control Jingle
-
Vee4me.com